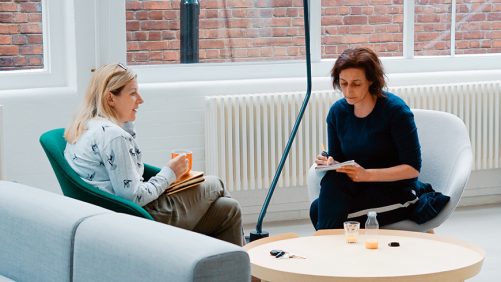 Using Orbit as a tool to help with the company's HR functions
Posted on: 18 January 2019
The right software can be used to assist with numerous HR tasks, so I spoke with Suzanne who administers our HR about how she gets the most out of our Operational Management System, Orbit.
Jen: Can you tell me some of the responsibilities that fall under your HR role?
Suzanne: That's a good question! Risk relating to Health and Safety, ensuring our policies and procedures are up to date, and of course anything relating to employment.
Jen: Tell me about how the software helps with risk assessments and the like?
Suzanne: A lot of companies have paper based records but the vast majority of ours are kept on Orbit which is Cloud-based (stored securely online) – if there is a fire we can still access them from any location. Orbit allows us to set ourselves regular risk assessment tasks and is a record of who has undertaken those tasks and when. For example, we hold weekly fire alarm tests. As it's recorded on Orbit it's our proof should anything happen, and for our own internal audit we know it's been done. The software also helps us in being spread across two sites – we've had a full and in depth Health and Safety assessment for both which comes back as a long report telling us any recommendations. We create a task list in Orbit for all of those points, prioritise and assign tasks to different people, and then sign it off as and when it's completed. At any one time, anyone can see (including our director responsible for Health and Safety) where we're at, which would be hard if we were relying on paper documents. It's a great tool for keeping Health and Safety records.
Jen: So, what about in terms of employees, does using the software help with that side of your role?
Suzanne: It helps even before a potential employee has entered the building – we set up a recruitment task so that all involved know who will be in the interview, and the time and place. It also acts as an audit record with regards to actions with that candidate to the point where a rejection or an offer is made. No confidential info is in there so other employees using the system will only see a name – anything confidential is signposted via Orbit with restricted access to that document, so employees only see what they need to.
Jen: Can you talk me through your procedure with regards to the software once an employee has been offered a role?
Suzanne: I create an 'induction task list' which takes them all the way through to their 3 month probation review. Lots has to happen internally in this period and it's not all the responsibility of one person so I assign various tasks to different people. I can easily replicate this list for each new starter updating what is relevant to that person's role, which saves time and it's so flexible. I can also put tasks 'to sleep' – so if there is something I need to do with the employee in two months time it will reawaken that task then and let me know when it needs to be done. An example of this would be to discuss the training budget or coaching with them. It can all be staggered and put in order of prioritisation. It also acts as a record so that others in the company can see where we are in that – if I'm away it's transparent, meaning another person can hasten any actions and take over where necessary. Orbit gives us the flexibility to have different types of task lists for various types of contracts/roles, and equally it can be used to create an exit checklist task to ensure employees who are leaving have had an exit interview and given back any equipment. I do allocate many of the tasks to other people in the relevant departments but as HR Manager I can oversee everything.
Jen: What about existing employees and the day-to-day running of the company, are there any functions that you use to manage that side of things?
Suzanne: Yes, I use Orbit to calculate any overtime that's been done. The employees tag any overtime against a project that they are working on, then midway through the month I run a report within the date parameters (usually the previous month) so that I can see who has tagged work as overtime. Ultimately I double check with a Director that the overtime has been approved.
Jen: Do you use it to help manage absence such as annual leave or sickness?
Suzanne: Yes, the whole company uses Orbit to plan and request annual leave. You can run a report on Orbit to get a snapshot of when your colleagues have planned annual leave, which means no big year planners on the wall, locked away on paper, or in another system. Holiday requests are agreed within each team unless it's outside of certain parameters. Employees then enter their annual leave on to Orbit. Should plans change it's very easy to update. The Marketing team check this too to plan events so it also functions as a tool for project management in that respect as it helps with velocity and capacity. I can run a report in Orbit to check employees are taking sufficient annual leave – we want people to be refreshed, take breaks at regular times so that they don't burn-out and are happy and productive – we want happy, healthy employees! I also run reports to identify any sickness leave or unpaid leave – all the things that can affect a salary. I've got the flexibility to export that information to Excel to be able to interrogate the data further to provide end of month feedback.
Jen: It sounds like you use Orbit a lot! Is there anything we haven't covered?
Suzanne: Yes! Another vital function for me in HR is the Content Management System (or 'Library'). It allows me to collate all of our current policies and guidelines together where we can signpost employees to them. If I have a specific requirement – for example if I need everyone to have read the latest Company Handbook I create a task, assign that to all staff and they confirm via Orbit that they have read it, which is sufficient for an audit trail – we don't need signed pieces of paper. It removes the possibility of out of date info being in circulation which is great for version control. I put a lot of resources on there for mental health and well being, links to training and where to go for information. If anyone has done some training and there are resources we will share those on the library too. Our company is proud of it's dedication to transparency and collaboration and Orbit really helps support this.
Jen: So would you say your job is made much easier by using the software?
Suzanne: Undoubtedly. I've removed the need for numerous paper copies, which is a lot easier to manage, not to mention better for the environment! It's created a safe audit trail, and I can be much more efficient in all areas of my role. Because Orbit flags me with reminders I don't have to rely on checklists or memory. It's easy for everyone to collaborate on HR matters and it can be accessed across our offices and by employees working from home. I can't imagine doing things any differently – it makes my HR role much more seamless and it provides a high level of accuracy.