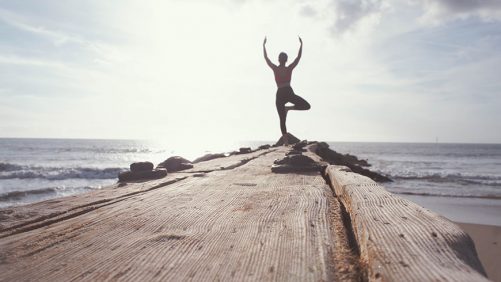 Flexible working: the benefits for the team and company growth
Posted on: 12 November 2018
Flexibility is an active ingredient in our company's growth, and making work fit into people's lives rather than the other way around has brought health and wellbeing to the forefront at Mayden – and it's had a great effect.
The idea of working with flexibility has always been part of who we are, and the company has benefited as a direct result of this mindset. We are very proud to be a 'Mindful' Employer and have recently been nominated for a Happiest Workplace award – we want people who walk through the doors of our Offices to feel the kind of company we are.
By embracing flexible working we have become inclusive to applicants with highly desirable skills who cannot commit to a full time or office based role for reasons such as geographical limits or those caring for children (who may need part-time or compressed hours), and it has led to finding and recruiting some great talent. Mayden employees have the option to work from home one day a week and for the people who work full-time in the office environment, everyone has the flexibility to work from home on an ad-hoc basis whether that's to maximise output time and reduce travel to fit around a client meeting, or if they have a GP appointment. For those people who relocate to another part of the country (or World!) we have been able to keep them in their role which has been hugely beneficial to the company.
To be able to make flexible working possible, we needed full accessibility to all the company's activities from any location. We rely on our cloud-based Operational Management System ('Orbit') which enables people to share and access their work wherever they are based. Teams can collaborate on projects, Directors can get a real-time overview on activities to see where the company is headed and people can record their time and holidays making it easy for HR. We also put in place processes for communication – short morning meetings attended in person or via video link and longer fortnightly team meetings – which are the cornerstones of the the agile working methods we adhere to. We have found that as well as the practical benefits it brings the team together and gives a shared sense of purpose and collaboration and that the feeling of empowerment has led to greater output for the company.
Our core products support the NHS Mental Health system so the value of supporting people runs throughout what we do. We love the benefits flexibility brings both to the people here and to our business. We are proud to foster a happy, productive team making their work life as stress free as possible. We retain a high number of valued, skilled people, our vacancies are attractive to a whole new set of people, and by giving individuals control over where and when they work has led to much higher motivation and commitment to company aims. We would encourage all companies to embrace this model of working, to make the change and be flexible. The journey to adapting to a flexible working model can be greatly supported with the right software and internal communication processes in place. Ultimately we have found that when the company treats people well, people will treat the company well.