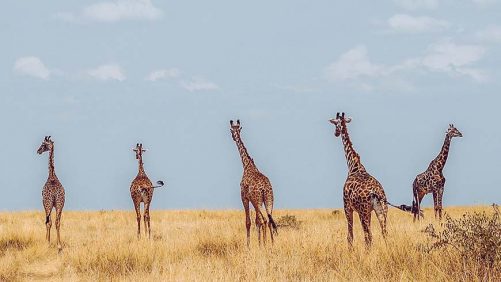 5 things you need to know when choosing an enterprise system
Posted on: 29 November 2018
There are many types of enterprise system out there and finding one that's a fit for your company can be time-consuming. Here are 5 tips to help when on the search for the perfect system for your business.
1.The search for the Holy Grail
No one system is identical to another. Each will have slightly different functionality and not all the features will be useful to every department of your company but it should fit your company as a whole. Unless you build your own system from scratch you may never find the absolute perfect fit – customisation may be an option but can be very expensive not only in the initial outlay but also in updates so it is often better to do your research and choose the option that best fits how you work.
2. Know your company
It may sound obvious but ensure that the person who knows most about the company writes the list of must-haves for an enterprise system. The most important thing is to analyse how you work, what functions you really need and any problems you currently have that need solving. Many companies find themselves relying on several different applications that don't interact with each other which can lead to a multitude of inefficiencies. Identify what the prospective software can do for you that your current set-up doesn't do.
3. Day-to-day running + Analysis = Success
A good enterprise system should not only be able make your business run more smoothly but also give you the insight to be able to analyse the information within it to give Directors and teams a real-time overview to be able to help the company refine processes and to enable growth and productivity. The right enterprise system for your company should give these tangible benefits by allowing you to see where the business is spending its time and money which can mean the difference between stagnancy and success for SMEs.
4. The future's in the Cloud
A Cloud-based system is much easier on cash-flow as it negates the need for expensive hardware. It allows the flexibility for the team to work over multiple locations whether that's several offices, from home or on business trips. Ensure that the system you choose is secure and comes from a trusted, reputable company to ensure security of information. Having 'one version of the truth' with documents and projects stored centrally removes the possibility of out-of-date information being in circulation.
5. Support and Implementation
Most enterprise systems come with support. Ensure that the level of support fits with your needs as a company. It can be a big undertaking to change systems so once the right system has been found appoint one person in the company to become the system's expert. The software provider should be on hand to answer any queries and offer assistance in training if extra help is needed alongside your in-house guardian.
When compared to other systems, Orbit provides one of the widest ranges of functionality at a price point affordable to SMEs. We want to share some of the great things that Orbit can do for your business and the people who make your business happen – your team. Orbit is made by Mayden, an established Bath-based company. To find out more go to orbit.mayden.co.uk. We will be very happy to discuss or demonstrate our system to see if it's a good fit for your company.